Become a Volunteer!
Our railroad is 100% run by volunteers. We're always looking for new volunteers!
❮
❯
SERVICE ALERT - TICKET AVAILABILITY
All pre sale tickets for our Santa's Express trains have sold out. We have an extremely limited amount of tickets available at the ticket window for walk up sales on the day of each event. These tickets are sold on a first come, first serve basis. Passengers without pre sold tickets should expect to be placed on a waiting list. You may only be placed on the waiting list in person at the ticket window. Seating is not guaranteed.
Thank you for your cooperation!
Updated: 11/26/2012
Santa's Express
Nov 20, 21, 26, 27, 28
Dec 4, 5, 11, 12, 18, 19
11AM, 1PM, 3PM
Additional 5PM departures: Dec 4, 11, 12, 18, 19
All aboard Santa's Express! Join Santa for a 75 minute journey on our heated decorated train through the Chester Creek Valley. Santa will be greeting everyone at Market Street Station and then going along for the ride to Glen Mills and return. Santa will be visiting all passengers while on the train. Make sure you bring your holiday lists with you so Santa can check them twice!
READ OUR 2021 HOLIDAY GUIDE FOR MORE INFO!
Adults - $30
Children (2-12) - $25
Toddlers (9mo-23mo) - $10
Under 9mo ride free!
Read our frequently asked questions
Read our COVID-19 Guidelines
---
Christmas Tree Train
Nov 28
Dec 5, 12
8AM ONLY
West Chester Railroad is again hosting it's popular Christmas Tree train this holiday season! We have partnered with Wiggins Tree Farm in West Chester, PA. The train will depart Market St station in West Chester, PA promptly at 8:00 AM. The train will arrive at Wiggins at approx 8:30 AM where passengers will disembark at the tree farm to go pick and cut your Christmas tree down. Hand saws are provided. Once you pick your tree, Wiggins will bundle and tag it. Your tree will then be placed onto our flat car, which will be in tow on our train. Passengers will then board the train and be brought back to West Chester where your tree will be off loaded. The entire trip is approximately 2 hours in length. Dress for the weather outside, our trains run rain or shine!
All trees have a price of $70 for all Tree Train ticket holders.
PLEASE NOTE: Santa will NOT be on board this train. He is only on board our "Santa's Express" trains. Refreshments are available for purchase on board the train. Christmas Trees are purchased separately and are priced at the discretion of Wiggin's Tree Farm. Wiggins accepts only CASH for tree purchases. West Chester Railroad will have help on hand to off load trees from the train, but it is your responsibility to make sure trees are secured for transportation.
Adults - $25
Children (2-12) - $20
Under 2 ride free!
Read our frequently asked questions
Read our COVID-19 Guidelines
Follow Us!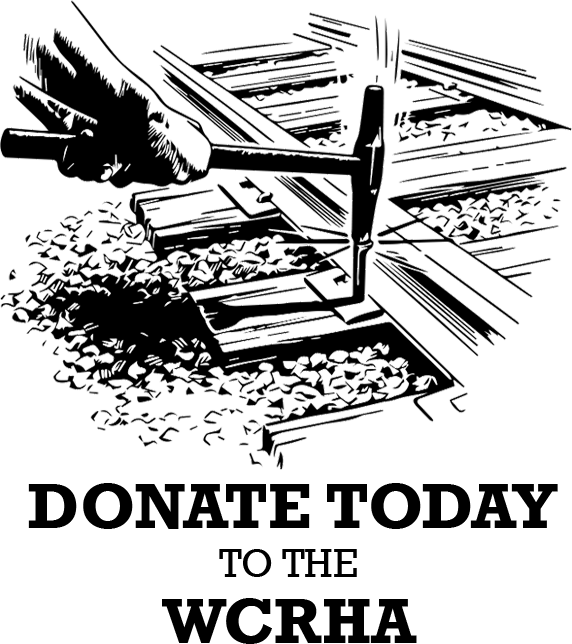 The West Chester Railroad is a tourist railroad along the beautiful Chester Creek Valley in Pennsylvania. We are conveniently located 45 minutes outside Philadelphia. We offer a variety of nostalgic 90 minute train trips and special events throughout the year. Join in the fun!
Our railroad is 100% volunteer operated.
Find out more about becoming a member